Are There Different Ways To Complete Mediation in Orlando?
Mediation in Orlando is a voluntary process. At any time, anyone can decide that mediation is not working for them. Most people wish to work towards at least reaching a partial agreement, where most of the issues would be resolved between the parties. If there are one or two particular issues that are left outstanding, those issues might be directed to a judge to weigh in on. In my practice, almost everyone reaches complete agreement on all the issues. Most people realize that it makes more sense to be involved in the decision making than to turn it over to a judge. Orlando mediator Charles Geller can help you today!
How Many Meetings Are Generally Required At A Mediation in Orlando? What Happens At The Meeting?
The number of meetings during a divorce mediation is different for each mediator based on the manner in which they approach the concept of the mediation. I believe most people would rather be able to have one elongated session rather than coming back another day. Most of the time, if there are children and alimony involved, about four hours is an adequate amount of time to be able to address all the issues of a divorce, and to reach a settlement between the parties.
At the same time, it is always based on each couple's needs. If there are complex issues, or the process is just emotionally taxing for a particular individual, we would adjourn after a period of time and meet a second or possibly third time. However, most of the clients I work with are able to reach resolution on all the issues within three and a half to four hours.
If We Choose Mediation, Will We Ever Have To Go To Court?
In Florida, even if you have a complete Settlement Agreement from mediation, there is always a brief final hearing which only one of the parties must attend. The other one may attend if they wish. This final hearing usually is only five or six minutes long. A couple who has not reached an agreement on the issues would go for a trial, and there's no telling how long that trial might last. When you need a skilled and trusted Orlando mediator, call Charles Geller!
Will Either Of Us Have Any Attorney Or Legal Counsel Represent Us In Mediation?
Everyone always retains the right to legal counsel at any time. A few people will have an attorney with them from start to finish, and the attorney will be present during the mediation conference. A small number of people will engage an attorney to review the settlement agreement and the parenting plan that I draw up to make sure that their rights are being respected and looked after. Most people, upon reading the settlement agreement and the parenting plan, see that it reflects exactly that which was agreed upon in the mediation by the two parties, and will choose not to have an attorney involved at all.
How Long Does Mediation Typically Take On Average?
The length of the term of mediation is based on the particular couple and their needs, as well as on the items that need to be addressed during the time of mediation. There are those who may want to meet on a one to one basis with the mediator, which is an option that's available during mediation. Some people wish for their perspective to be privately heard. When that occurs, mediation may take longer. In general, if there are no children involved and there aren't many issues to address, usually it can be a two hour process. When there are children, and when there's the issue of alimony to be discussed, the mediations that I conduct generally will take approximately four hours to complete.
How Can I Be Sure That Mediation Will Produce A Fair Result?
My approach is that on the day of the mediation, I do not have the parties sign any type of agreement. The emotional impact of giving thought to how your children are going to be raised and who they're going to be with on holidays and such creates a particular type of stress. For that reason, it's my policy to not have people sign the marital settlement agreement on the day of mediation, which will then hopefully ensure a fair result by giving them more time for review.
Within a short number of days, I will get to the both of them the initial draft of the marital settlement and the parenting plan for them to review, and ask them to let me know of any changes or corrections. This is the time when some people will exercise their right to retain an attorney to review those particular documents. For those (few) who wish to complete the required forms themselves, this point would complete my services to them. Most of the folks I work with also seek my help in completing the Florida Supreme Court forms that are required to be filed with the Court. When a version of the Settlement Agreement and /or Parenting Plan is approved by the people, we then set our final appointment, prior to which I draft all the required forms with the information previously provided by the parties. The parties will return for a final visit for review of the forms, and for the signing and notarization of their signatures. Following this, the complete package of Settlement Agreement, Parenting Plan, and required documentation is ready to be filed at the Court.
For more information on Different Ways To Complete Mediation, a free initial consultation is your next best step. Get more information by calling (407) 834-5800 today.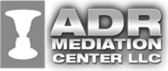 Call Now For A Free Consultation
(407) 834-5800