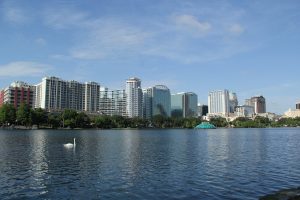 ADR Mediation Center was established in 2006, and has been helping couples remain amicable through their divorce for the past 13 years. We take great pride in the fact that almost 40% of our business is from client referrals. Our Center Director Charles Geller has over 35 years of experience working with individuals and families who are going through the practical and emotional challenges of relationship and family changes. He is known for his creative and effective approaches to resolving conflict. Charles understands the emotional impact of family changes to the adults as well as to the children. This is one of the primary reasons he has shifted his practice to family mediation for the past 10 years. His goal is to make this "the best way to do the most difficult of things", and to support families at this point of family change.
Charles is a Florida Supreme Court Certified Mediator for Family, Civil, and Appellate Mediation. He practices throughout Central Florida and has established working relationships with area District Courts and programs. Charles is a member of the Florida Academy of Professional Mediators and has been awarded Diplomate status with the FAPM.
Benefits Of ADR Divorce Mediation Center
NO RETAINERS – We do not charge the same set fee for all, but rather work on an hourly basis with a set document production fee, so those that take less time save money.
FREE CONSULTATION – You are both welcome to call and have all your questions answered, or to come in together for a no cost, no obligation consultation.
PRIVATE AND CONFIDENTIAL – All communication within Mediation is covered by a veil of confidentiality.
WITH OR WITHOUT ATTORNEYS – You always retain the right to consult with an attorney, but one is not required.
At ADR Divorce Mediation Center, you can expect to:
Address and settle all issues in 2-4 hours
Save time and money
Reduce stress
Reach an amicable settlement
The cost of a complete divorce by mediation is usually less than the retainer for one attorney. Any two people interested in decreasing the time, money, and emotional energy spent in getting divorced will benefit from divorce mediation.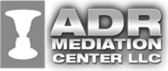 Call Now For A Free Consultation
(407) 834-5800