Is Mediation Possible For Couples Who Are Not Speaking To Each Other?
Mediation is possible for couples who aren't speaking to each other. I have several conference rooms in my office to provide privacy for those who wish to meet separately. The entire process, including the preparation, review, and signing of the documents can happen in separate rooms or on separate days, so people will not be forced to encounter each other.
Does A Mediator Decide Any Issues Without The Input Of The Divorcing Couple?
Many times, people expect a mediator to give them specific guidance but it is forbidden for mediators to do so. A mediator is not a decision maker. Specific guidance will undoubtedly end up favoring one party over the other party, which would constitute a bias as opposed to the premise of neutrality. The mediation cannot be successful without input from both parties because both parties will be signing that they agree to everything contained in the document and that they were fully informed of everything, and it was all voluntary.
Do Mediation Agreements Also Have To Be Reviewed By An Attorney Before Finalizing?
Attorneys are not required to be involved in a mediated divorce. All parties do retain the right to engage an attorney, whether it's on a limited basis to just review the documents or a fully represented basis. Most people don't get an attorney involved at all.
How Do We Choose A Mediator? What If My Spouse And I Disagree On Who To Choose?
A personal referral is the best way to choose a mediator. If that is not an option, people can go to a variety of websites that point out local mediators through professional organizations. In this day and age, many people rely on testimonials and feedback from other clients on websites because it gives them a sense of the manner in which that person works. Most would agree that it is best to choose a Mediator with 10 or more years of experience.
For more information on Mediation For Estranged Couples In Florida, a free initial consultation is your next best step. Get more information by calling (407) 834-5800 today.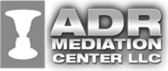 Call Now For A Free Consultation
(407) 834-5800