What Are Some General Benefits Of Mediation In Florida?
One of the benefits of mediation is that it's agreed upon between the husband and the wife that the financial information provided on the financial affidavits is sufficient. This does away with the need for mandatory disclosure, so they are not in a position to have to provide massive amounts of information. Mandatory disclosure would include all financial information, down to the declaration page of any insurance policies that exist and statements from retirement and investment accounts for any period of time that is specified. It is a time consuming process that can get very expensive.
What Factors Are Considered When Deciding The Issues Of Alimony Or Spousal Support?
A judge might consider a list of factors relative to the establishment of any alimony or spousal support. However, in a mediation, it's a matter of whether the two parties agree on the needs of one and the ability of the other to pay. The needs would be identified by the review of the monthly expenses on the financial affidavit. If a divorce goes to court for a judge to determine alimony, the judge would also look at the needs of one in contrast of the ability of the other to pay. He or she would also consider a number of other factors, such as the marital standard of living and any financial resources of the spouse seeking the support. The judge would look at all sources of income and for each party, their earning capacity, their education level, their work history, and their future employability.
Another factor taken into consideration, both by a court and in a mediation, is whether one party has the need for any education or rehabilitation with regards to a profession that they may not have been practicing for a number of years. Alimony is not formula driven, like child support, but it is something that has a number of changing variables that are applied to each case differently. Hence the value of mediation, where the parties are in control of the decision making.
For more information on General Benefits Of Mediation In Florida, a free initial consultation is your next best step. Get more information by calling (407) 834-5800 today.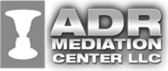 Call Now For A Free Consultation
(407) 834-5800