How Much Does Mediation Cost Me In Florida?
There are mediators who offer their services for a fixed fee, usually around $2,500. That firm will process the divorce and compose a marital settlement agreement with a parenting plan, if applicable. I believe that those who take a shorter time in mediation should benefit from a lesser cost and those whose timeframe takes longer should bear the cost of that increased amount of time. Therefore, my fee is divided between the time spent in face to face mediation and the production of the paperwork, which is a static fee. My fees average from $1,800 to $2,400, depending on how long mediation takes.
Are Pension and Retirement Assets Divided The Same As Other Property In Florida?
Pension and retirement programs, if they fall under the umbrella of marital property, would be subject to the same type of division as any other marital property. If someone is married to an individual who works for a company throughout the time of their marriage, then they may indeed be entitled to half of the pension or the retirement program.
How Can Mediation Help Divorcing Couples Where A Business Is Involved?
Mediation can be helpful with regards to family businesses. There can be any number of ways to devise addressing how ownership would be distributed between the parties, depending on what their agreement is. The concept of division of pensions and retirement programs also may be taken into consideration with regards to how the other assets are distributed. For instance, one might give to the spouse an asset in lieu of taking a part of the pension or a family business from the first party.
How Does Mediation Help With Figuring Out The Issues Or Problems Related To Child Custody?
The concept of child custody has changed through the years. The word custody has morphed into what is called time sharing, which is the essence of what is called the parenting plan. Time sharing is a more appropriate term because custody, in the past, used to imply ownership of a child. A parent has to make time for their child, and that time has to be shared with the other parent. Mediation can help by allowing parties to be in control of deciding exactly which timesharing schedule will work for them.
Timesharing schedules can be constructed based on the needs and work schedules of that particular couple. If one has a job that requires travelling, that can be incorporated into the timesharing schedule. Whether they wish to have their regular timesharing schedule continue through the summer or they wish to have a different schedule for the summertime will be incorporated into the timesharing schedule as well. It really allows for the greatest creativity and flexibility in conjunction with what's in the best interest of the child.
For more information on Cost Of Mediation In The State Of Florida, a free initial consultation is your next best step. Get more information by calling (407) 834-5800 today.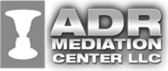 Call Now For A Free Consultation
(407) 834-5800